Welcome to LovelyforPlanet, for anyone interested in spirituality and personal growth.
Coming Soon (late September)
Lords & Ladies Oracle Cards
Step into a realm of divine wisdom, enchantment, and spiritual guidance with the extraordinary Lords & Ladies Oracle Cards. We are thrilled to present this captivating deck, where Ascended Masters, Archangels, and Light Beings unite to bestow their profound love, healing, and guidance upon you.
At the heart of the Lords & Ladies Oracle Cards lies a fusion of exquisite artistry and spiritual insight. With 44 stunning cards, each adorned with magnificent illustrations, this deck serves as a portal to a world beyond the physical, where the veil between realms is lifted, and divine messages flow effortlessly.
Created with meticulous attention to detail, each card carries its own uniquely channeled message, intended to uplift your spirit, ignite your intuition, and empower your journey towards self-discovery and personal growth. Whether you are seeking answers, seeking solace, or seeking inspiration, the Lords & Ladies Oracle Cards are here to illuminate your path and guide you towards profound transformation.
We invite you to embark on a soulful adventure, to dive into the depths of your inner wisdom and unlock the limitless possibilities that lie within. Each card is a doorway to an ethereal realm, where divine beings eagerly await to share their timeless wisdom and shower you with their unconditional love.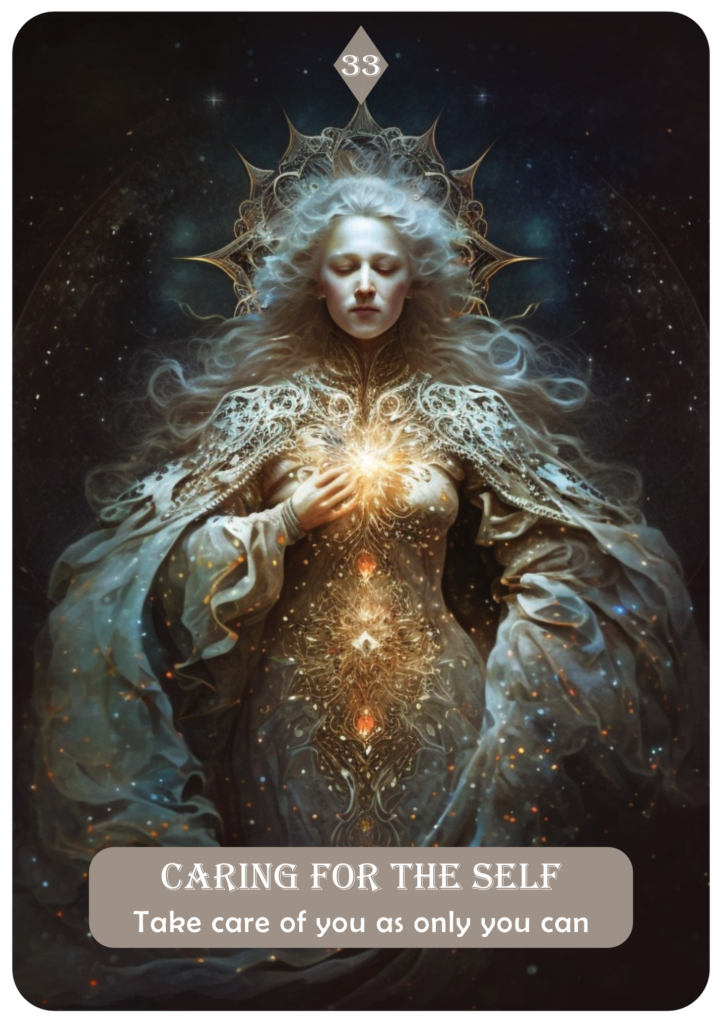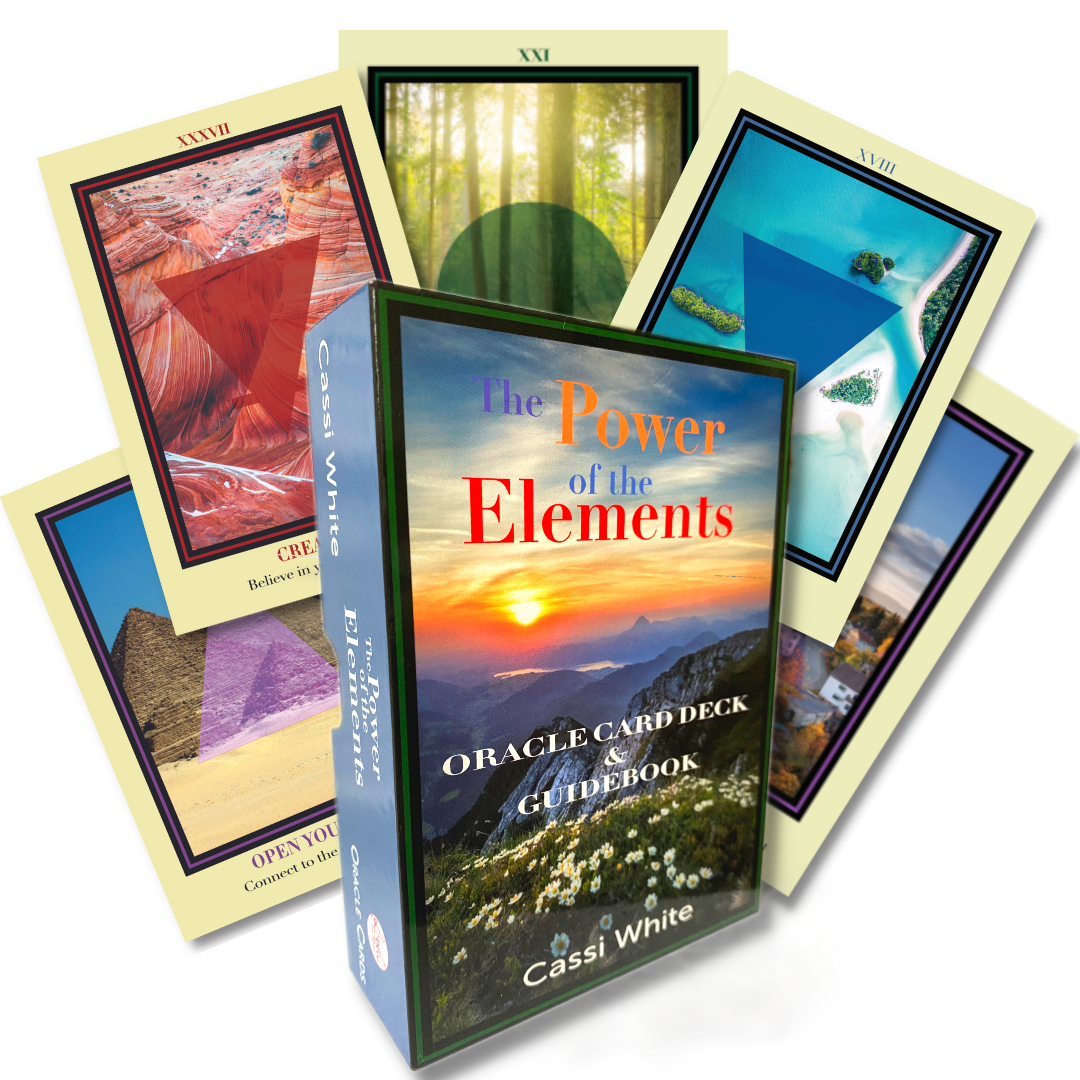 The Power of the Elements Oracle cards
The Power of the Elements Oracle Cards is a deck of 45 cards designed to offer divinely channeled messages to help bring unique insights, love, and healing into your life and establish a deeper connection to the divine within you.
Starry Beginnings Oracle Cards
Seek guidance from the stars. Beautiful galactic images and divinely channeled messages.
The Starry Beginnings Oracle Cards came about from my own journey to find self-love, healing, and a deeper connection to my true self.
It is my hope that as an oracle deck, these divinely guided images and channelled messages will bring love and healing into your life, and a deeper connection to the divine within you.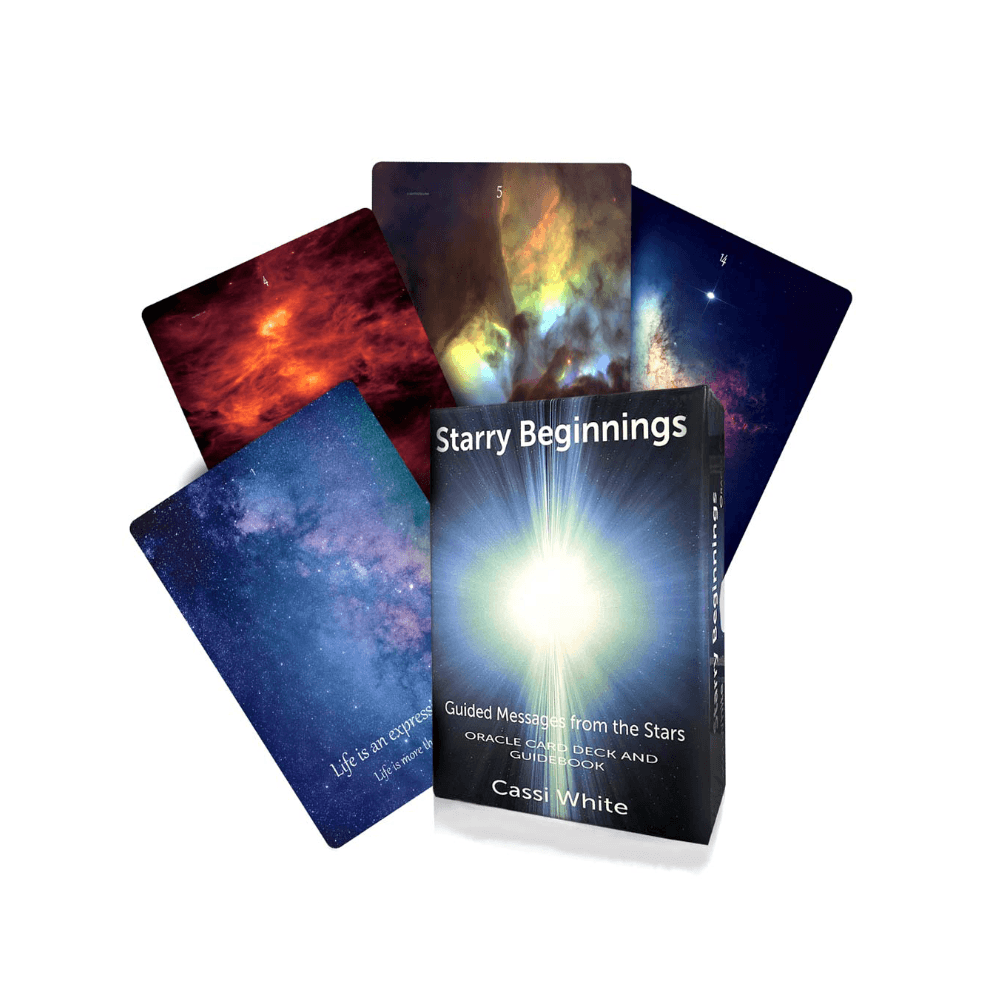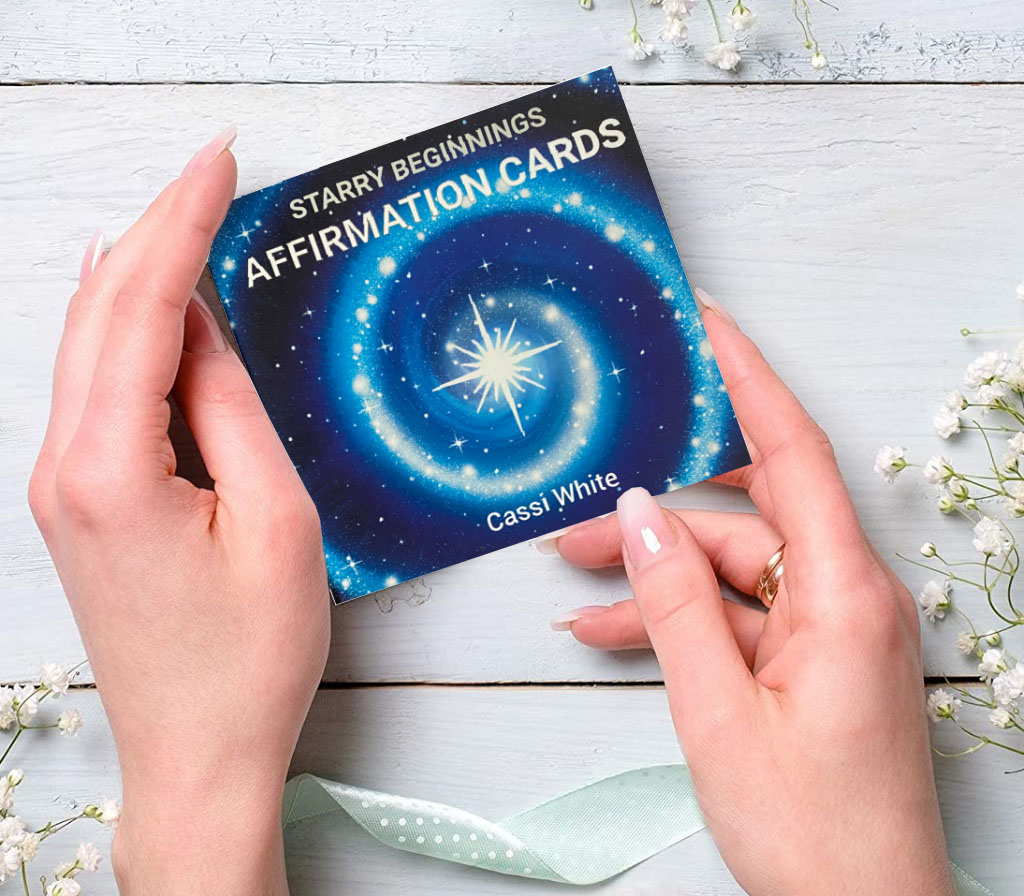 Starry Beginnings Affirmation Cards
Build Confidence, inner strength and self-belief. Unleash the power of your consciousness, use this set of 44 beautiful uniquely designed and vibrantly coloured affirmation cards every day as part of your meditation and self-care routine to build inner strength, confidence and belief in who you are.
In the mystic labyrinth of our inner selves, chakras stand as radiant beacons, guiding our journey towards harmony and self-awareness. These enigmatic energy centers, intertwined with the very essence of our existence, illuminate the path to a more profound understanding of our physical and emotional well-being. As we explore their intricate tapestry, we unravel the secrets of chakras, those hidden jewels that hold the key to a vibrant and fulfilling life."
About Me
Cassi lives on the Central Coast in New South Wales, Australia.
She is a qualified dietitian and creative writer with a passion for connecting with spirit. Her personal journey of deep emotional healing is the source for inspiration for creating the Starry Beginnings Oracle and Affirmation decks.